Maricopa County Real Estate
Welcome to JSRealEstate.com, your one-stop source for all Maricopa County Arizona real estate. Here you will find real estate agents for Chandler, Gilbert, Tempe, Phoenix, Scottsdale, Mesa, Cave Creek, Apache Junction, Fountain Hills, and Buckeye. Whether it's golf course properties, luxury homes, gated communities, condominiums, villas, or townhouses, you'll find all active real estate listings throughout Maricopa County on our website.
Our listings update from the Arizona Regional MLS every 15 minutes for the most up-to-date information as you search for your new home or vacation property. We would love to help guide you to the process of the sometimes complicated real estate market helping you find the perfect home to fit your needs and your budget. We will provide highly experienced local knowledge so that you can learn from the real estate market and find the right home for you. We want you to be properly represented in your purchase and if you have any questions, feel free to reach out and contact us at any time.
Phoenix Homes for Sale
Phoenix has hundreds of neighborhoods, communities, condo complexes and buildings to choose from. Some of the most popular include: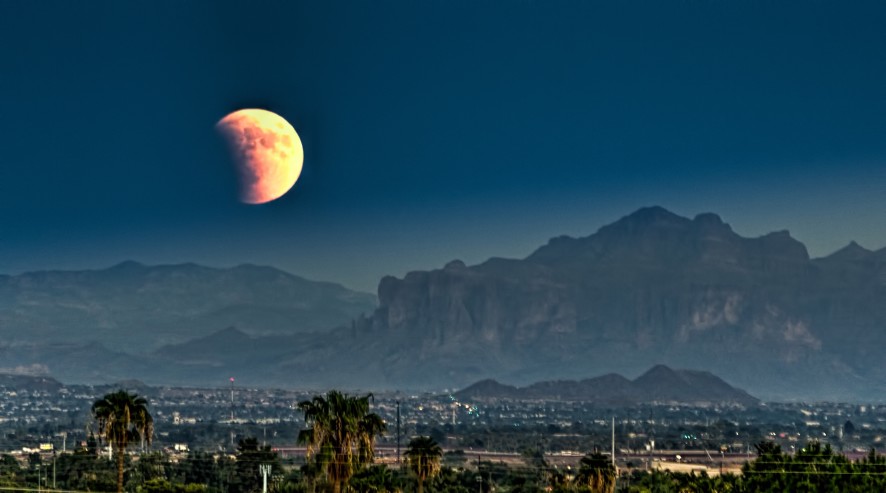 Downtown Phoenix area
The Roosevelt Row Arts District
Paradise Valley
Arcadia
Glendale.
Phoenix has a wide variety of real estate options to choose from. Are you looking for a home in a 55+ community? Retirement community? Gated luxury community? Second home or vacation property? Close to shopping, dining, and entertainment? Phoenix has just about anything you want and with our beautiful weather year-round, perfect landscape setting, and a wealth of activities, finding the perfect Phoenix home for you is easy when you start with our website.
Phoenix and Scottsdale REALTORS® - RE/MAX Elite
Your perfect home awaits when you start browsing on our website. High-end luxury homes can be found everywhere throughout the Phoenix and Scottsdale area and the professionals at RE/MAX Elite are ready to help with your real estate needs. We have exceptional knowledge of the market in the area and expertise in selling single-family homes, condominiums, and vacation properties. With a combination of services and excellent customer relations, we hope you'll think of us next time you're in the market to buy or sell a property in the Phoenix and Scottsdale area.
What's the Difference Between the Major Cities in Maricopa County?
Maricopa County has 24 cities all with different livability rankings, locations, and attractions as well as home prices. Comparing places like Buckeye to places like the Phoenix Metro area are as different as night and day. Buckeye is as they call it, on the edge of civilization. There are plenty of newer homes but it is a little way out compared to Scottsdale and Phoenix. The same can be said for Cave Creek and Carefree is known as the North, North, North Scottsdale area. You'll find large homes with higher mortgages.
Fountain Hills is similar to Carefree with a giant fountain in the center of town. You'll find luxury homes over $1 million as well as a few villas and patio homes. Mesa is the third-largest city in the state behind Phoenix and Tucson and has a lot of the workforce in Mesa. The Gilbert area is a newer version of Mesa with high-end homes, neatly manicured lawns, and gated subdivisions. Peoria feels more like a suburb of Phoenix and the Glendale area.
Chandler is a good distance from Phoenix; not too far away but not too close either. It's a more affordable place to live where you can find just the right size of home. Paradise Valley is exactly as the name suggests; beautiful homes and resorts where people hang out, go golfing and enjoy the weather. Glendale is known as "a city that does the things that Phoenix gets the credit for" because there's so much stuff to do in Glendale such as sports games, museums, theaters, and entertainment galore.
Tempe is considered Phoenix Junior, so to speak, and is more of a college town bringing in its fair share of events with a lot of developments. Scottsdale is the city of reputation. Everything just seems a little nicer. It's a little bit more expensive than other areas and has its own unique niche. And then there's Phoenix. With the attractions, local history, fantastic food, all the action, Phoenix has it right here. A lot of people live in the suburbs around Phoenix to be close to all the entertainment and action that Phoenix delivers.
Maricopa County Real Estate Agents
Ready to get started? Contact us below or browse all of our featured communities and cities to get started.
RE/MAX Elite - 480-626-5933