4 Most Popular Neighborhoods in Tempe Arizona
Posted by Joseph Sisneros on Tuesday, October 12, 2021 at 8:00 AM
By Joseph Sisneros / October 12, 2021
Comment
Arizona has seen significant population growth in the past decade and is one of the quickly growing cities in Tempe, just outside of Phoenix. Above-average schools, a blend of urban and suburban living, and a healthy job market are all a part of the appeal of Tempe. There is a wide variety of neighborhoods in Tempe, offering something for everyone regardless of age, lifestyle, or budget. Some people are looking for proximity to the city and nightlife, others are excited to be near Arizona State University, and others still are looking for a safe and comfortable place to raise a family.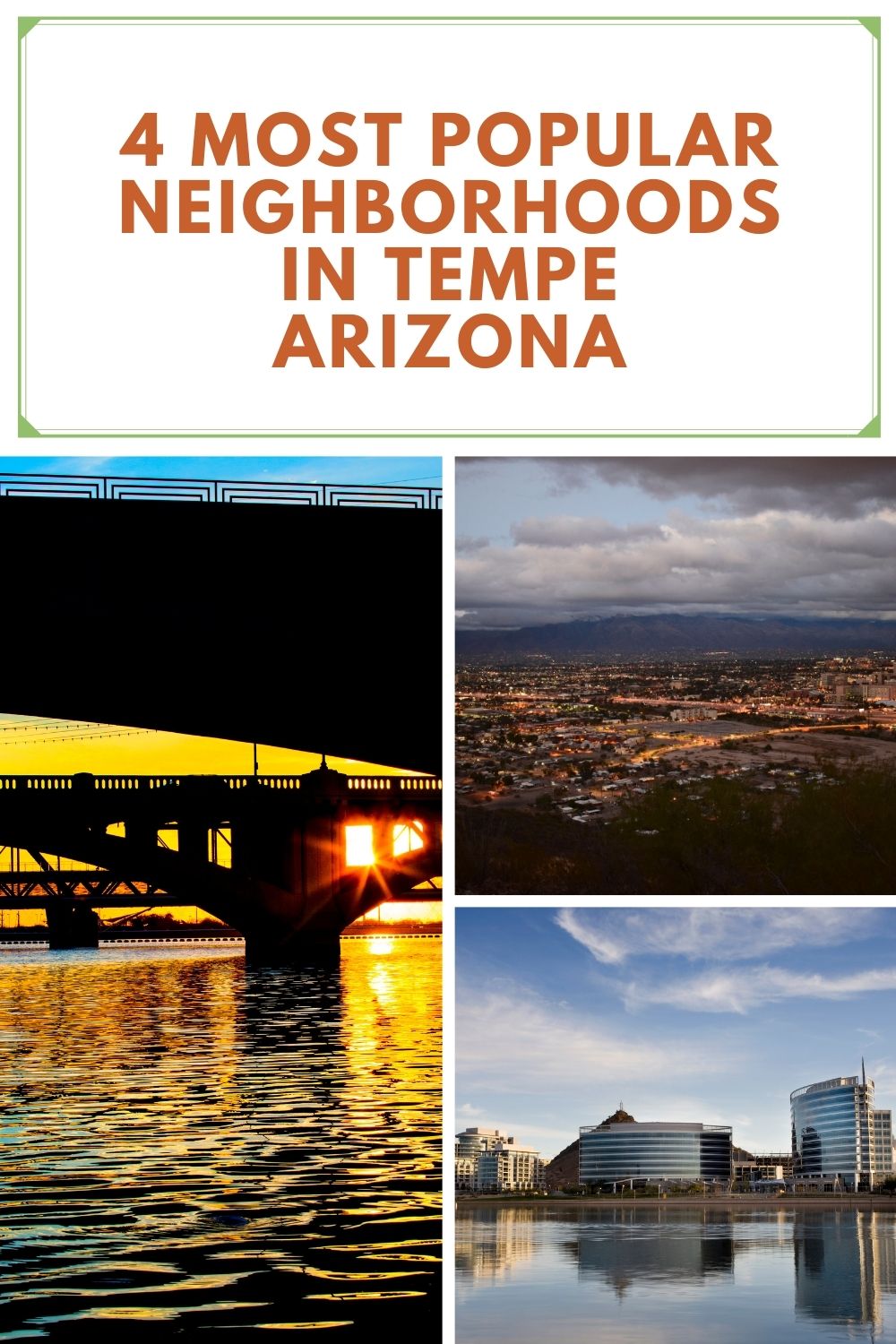 In downtown Tempe, you'll find Arizona State University, as well as the headquarters of State Farm Insurance. It is the most urban part of the city, with the expected appeal of a downtown area: dining, walkability, public transportation, nightlife, and up-and-coming businesses. Tempe has a thriving foodie and coffee shop scene, carried by the young professionals and students of ASU. Even though it's a college town, there are plenty of family-friendly attractions as well, like parks, museums, and historic sites.
Near downtown Tempe and Arizona State University is McClintock, where many ASU students and young families live. The Tempe Diablo Stadium is on the western edge of the community, and it offers an affordable compromise between urban, downtown living and a suburban community. The majority of residents in this area rent their homes, meaning it is a thriving market for investment properties.
For a more suburban community, someone might look into Lakes. Suburban amenities like shopping, walking and bike paths, and parks are common in the area. Kiwanis Park is also located in the Lakes area and is a popular area for families and anyone who enjoys outdoor recreation. Kiwanis Park is a 125-acre area featuring a 12-acre lake, many playgrounds, a batting range, sports fields, and an indoor recreation center featuring a wave pool and water slides. Lakes is a popular choice for young families because of its suburban appeal.
South Tempe
Luxury homes, larger lots, and top-rated schools in the area are found in South Tempe. The highest-priced homes will almost exclusively be found in this area. Located in the South Tempe area are Arizona State University Research Park, home to many business and technology headquarters, and consequently many jobs. The park includes over six miles of jogging trails and beautiful landscaping, including three lakes.
For more information on any of these popular Tempe neighborhoods contact us below or browse all the newest Tempe Homes for Sale.