6 Practical Tips for Storing Holiday Decorations in Your Shed
Posted by Joseph Sisneros on Monday, August 16, 2021 at 1:00 PM
By Joseph Sisneros / August 16, 2021
Comment
A shed is a great space to store some of your holiday decorations after the holiday is over. Here are some suggestions to keep your Christmas, Hanukah and all holiday decorations safely stored in your shed and ready to use again next year.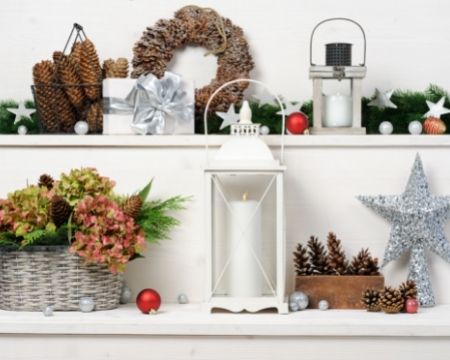 Tree Storage
If you set up an artificial tree every year, it is a good idea to invest in a storage bag or special box that closes. This is the best way to store a tree and ensure that other things are not getting in like dust and pests. The cardboard boxes trees come in do not completely seal and ensure things stay out during storage.
Wreaths
There are specific plastic containers made just for storing a wreath. Not only will it protect your wreaths from dust and pests, but it will also help to keep it from getting crushed and damaged when it is being stored. A wreath storage box is an easy way to just pull your wreaths out and have them ready to hang up right out of the box. Some containers come with a handle for even easier transport from storage to hanging.
Lights and Garlands
Light storage boxes make getting the lights out much less of a dreaded task. These boxes look much like a regular storage box, but inside they have special tracts and light wraps that look like little boards to wrap a string of lights around and keep them from becoming a tangled mess. You can also use these boxes for storing garlands and even those extension cords you need to plug in the lights.
Ornaments
Many of us have ornaments that are sentimental and stand as a reminder of a special event or time in life. It is a heartbreak to find an ornament crushed and broken because some of them are irreplaceable. A great way to keep ornaments safe from disaster is with a storage box made especially for ornaments. The best ones have adjustable interior dividers and reinforced corners. Some ornament boxes offer metal corners. These are also a great idea for storing little Christmas knickknacks or that collectible miniature Christmas village.
Related: 6 Space-Saving Techniques for a Storage Shed
Candles
To protect candles during warmer weather it is a good idea to keep ones not in a jar or holder wrapped in cellophane. Wax paper and plastic wrap are not ideal choices as they could melt into the candle if it gets warm. Ultimately it is best to store any wax candle inside your home where the temperature is much more controlled. If you do not have the room to do so, switching to flameless battery-operated candles is a good idea.
Extra Christmas Light Bulbs and Ornament Hooks
A tackle box is a handy way to keep tiny items that are very useful organized and easy to find. It is a perfect place to also put light strand fuses and those hand gutter clips for hanging lights easily.
The best way to store Christmas decorations in your shed is to have everything in some sort of plastic container that securely closes and keeps pests and dust away, as well as protects the contents from the weather and moisture.
Stay tuned to our blog for more information on homeowner's tips, buying and selling real estate in Scottsdale and Phoenix.