7 of the Best Elementary Schools in Scottsdale
Posted by Joe Sisneros on Tuesday, November 30, 2021 at 2:05 PM
By Joe Sisneros / November 30, 2021
Comment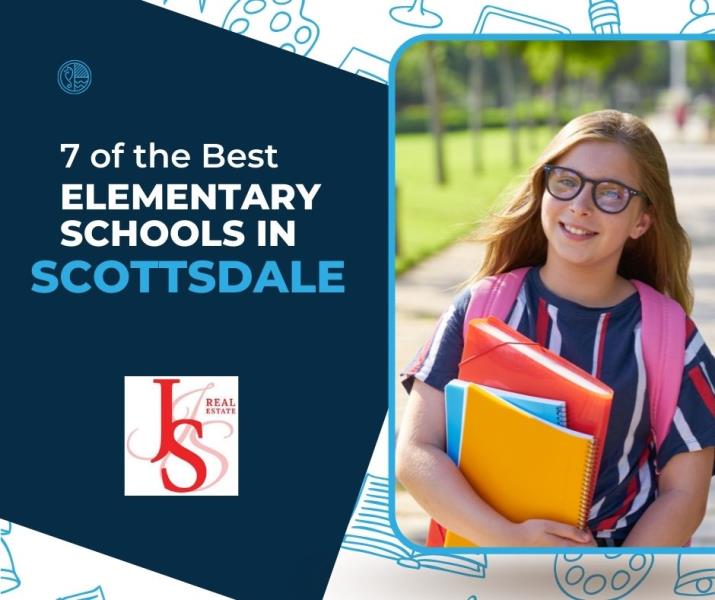 Scottsdale, Arizona has been seeing massive growth for the past decade, with many families choosing to relocate to Scottsdale based on its climate, family-friendly amenities, and low crime rate. It's an excellent place to raise a family. One of the major factors in relocating with a young family is schools, and Scottsdale is known to have excellent public and private education choices. Check out our list of seven of the best elementary schools in Scottsdale.
This charter school has two campuses, one serving kindergarten through third-grade students and the other serving kindergarten through fourth grade. The curriculum focuses on hands-on, dynamic lessons that clearly apply to the real world, making for a rigorous and relevant education. Social and emotional growth objectives are worked into the weekly curriculum to foster a culture of tolerance and understanding.
Another excellent charter school option is Archway Classical Academy, with some of the best test scores in the state and a focus on classical education. This curriculum style provides students a foundation in reading, writing, arithmetic, geometry, science, literature, and history, with fine arts, Spanish, and physical education as well. Archway Classical Academy is a part of the Great Hearts network.
One of the highest-scoring public elementary schools in Scottsdale is Pueblo Elementary School, where students benefit from a student-to-teacher ratio of just 14:1. Parents love the strong community and parent involvement and the Spanish immersion program. From any angle, whether it be curriculum, test scores, or culture, Pueblo Elementary school is one of the best.
With some seriously impressive test scores and an excellent student-to-teacher ratio, Cherokee Elementary School is one of your best options for public elementary schools in Scottsdale. Parents say they love the way the school is run and the culture is friendly and conducive to an excellent education.
At Sequoya Elementary School, your student will benefit from a student-to-teacher ratio of just 18:1. Test scores from this school are amazing, pointing back to the successful curriculum and positive learning environment. Parents love the way this school focuses on the whole child, not just the academic facet of the student, making it one of the best elementary schools in Scottsdale.
For a private education that sets the bar high, look into Bella Vista College Preparatory Academy. Students at Bella Vista Prep enjoy small class sizes, individualized and hands-on instruction, and a path towards a successful college education starting even in elementary. If you want your student to excel in academics from the earliest years, Bella Vista Prep is one of your best options for private elementary schools in Scottsdale.
For one of the region's top religious educational institutions, consider Ville de Marie Academy. This private Catholic school has a student-to-teacher ratio of just 10:1 and offers kindergarten through twelfth grade. 100% of their students go on to attend a 4-year college. If you are looking for a traditional Catholic school with high academic standards, Ville de Marie Academy will fit the bill. Making sure you have the right elementary school in Scottsdale to fit the needs of your family is essential.
Keep in mind that Scottsdale boasts some of the very best educational institutions in the state, with even more schools than we profiled here. If you're ready to move your family to Scottsdale, we're ready to help you find the perfect home. Contact us today to find out how we can make your transition the best it can be!
Browse All Area Communities