8 Kitchen Renovation Trends You'll Love
Posted by Joe Sisneros on Tuesday, December 28, 2021 at 10:57 AM
By Joe Sisneros / December 28, 2021
Comment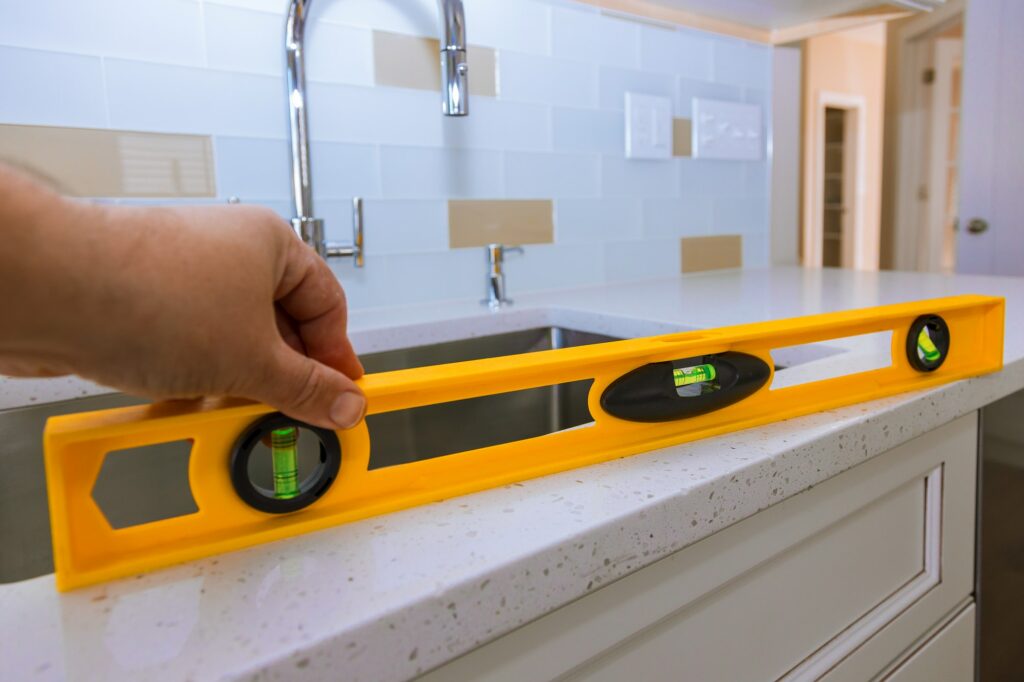 Check out our list of kitchen renovation trends for 2022! One of the best ways to add value to your home is a kitchen renovation. Keeping your kitchen up to date with current trends will maintain the value of your home, and make it more enjoyable for you as the homeowner, too!
Overall, interior trends are moving away from the farmhouse look to a blend of modern and traditional aesthetics. You will see many traditional accents among minimal, modern structures in kitchen renovations this year.
1. Simple Statement Lighting
A kitchen renovation that you can likely complete yourself for relatively low cost and effort is replacing lighting fixtures. Trends this year will favor modern, simple statement lighting like a linear fixture over an island or a visually lightweight chandelier.
2. Black or Chrome Accents
Brushed nickel, oiled bronze, and copper accents have had their time in the spotlight, but 2022 kitchen renovation trends will lean more toward chrome and black accents. A relatively inexpensive way to update the aesthetic of your kitchen is replacing cabinetry hardware and faucets with one of these more on-trend finishes.
3. Open Shelving
This kitchen renovation trend will continue in popularity into 2022, and it's no surprise. This shelving trend allows your carefully chosen dishes to be displayed as part of the interior design, or give you space to stage the shelves with decorative items, houseplants (another hot trend!), or coordinating glass jars filled with pantry staples. People are loving the blend of beauty and functionality that open shelving offers.
4. Colorful Cabinetry
Consider including a bold pop of color in your kitchen renovation by painting some or all of your cabinets a color, rather than the more expected neutral. After years of an all-white look dominating kitchen trends, people are opting for something more bold and personalized.
If you're not sure if you'd like to commit to a lot of color, try an accent like just painting your kitchen island cabinetry. Keep resale value in mind when choosing cabinetry colors; a bold choice like hot pink may end up turning away potential buyers, but something like navy or sage green is a safer choice while still adding personality.
5. Multiple Islands
Something you may not have considered in your kitchen renovation is multiple kitchen islands. Generally a multipurpose surface, the kitchen island is often used for meal prep and then quickly cleaned for serving the meal or entertaining.
Multiple islands offer an alternative to this system. They separate the prep space and dining surface, allowing you to set the island for a meal as you would your dining table. For a lower-cost way to achieve the aesthetic and function of this trend, consider adding a rolling bar cart with a butcher block top to a kitchen with a permanent island.
6. Black Appliances
If you are considering new appliances in your kitchen renovation, keep in mind that black is the on-trend kitchen appliance color for 2022. Stainless steel is still a classic option that will by no means make your kitchen renovation appear outdated, but black is going to make a modern statement.
7. Patterned Floors
A simple, all-white kitchen was all the rage for the past few years, but now we're seeing people gravitate toward patterns in their kitchen renovations. Wallpaper and patterned countertops had a moment last year, and this year we will see even more patterns incorporated in flooring. Hardwood floors laid in chevron or herringbone patterns, two-tone inlays, and colorfully patterned tiles will all be on trend this year.
8. Banquettes
This traditional dining option is making a comeback this year. A kitchen renovation that includes a banquette adds value to your home. The built-in look presents a high-end look while offering the practicality of hidden storage and maximizing a space.
If you are planning a kitchen renovation in preparation to sell your home, consider some of these ideas. Better yet, call us to hear our expert opinion on what you could list your house for today, and how much more it might list for after an updated, on trend kitchen renovation. For all your real estate needs in Maricopa County or the Phoenix or Scottsdale area, contact us today!