A Senior Veteran's Resource Guide to Downsizing Your Home and Simplifying Your Golden Years
Posted by Joe Sisneros on Thursday, April 28, 2022 at 8:52 AM
By Joe Sisneros / April 28, 2022
Comment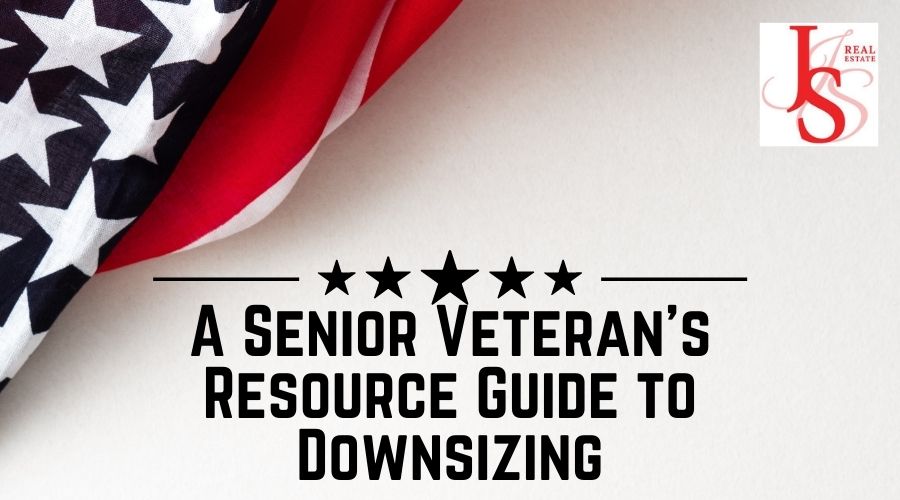 For senior veterans who have spent many years in a home they've built a life in, letting go of their belongings and downsizing into something more manageable isn't easy. However, downsizing will give you the opportunity to enjoy your golden years without the hassle of maintaining a large yard, cleaning a spacious two-story home, and working a hefty mortgage payment into your budget each month.
As you begin this process, the following resources will provide you with all the information you need to simplify life in your golden years.
What Veterans Need to Know
From VA mortgages to home modifications, veterans have access to a range of benefits to help make the process of finding and modifying a home easier and more affordable.
Step-by-Step Guide to the VA Loan Process
Making a Veteran's Home Accessible
Home Modifications and Assistive Technology for Disabled Military Veterans
Selling Your Current Home
The process of selling your home can seem daunting, but with the right realtor and a handy how-to guide, you can have a much smoother experience.
Work with a Dedicated Portland-Area Agent from Matin Real Estate
Read This: A Guide to the Home Selling Process
Finding the Right Senior-Friendly Home
Now that you're equipped with services and information for selling your home, how do you know which is the right living situation for you? The following resources can help you make the right decision.
What Should I Consider When Buying a House at Age 60 or Above?
Need a Home Warranty to Safeguard Your Investment? Read Home Warranty Reviews
Is it Time for Assisted Living Care?
Assisting a Senior in Your Life? Learn How to Help an Elderly Loved One Downsize
Simplifying the Moving Process
There are many steps you need to take to downsize your home. Use the following tips to help you declutter, move, and store your belongings without the hassle.
Cleaning and Downsizing Tips to Make the Process as Smooth as Silk
How to Choose a Reliable Moving Company
Moving can be overwhelming at any age, but it's even more difficult after you've spent many years building a life in the same home. By utilizing these helpful resources and learning everything there is to know about downsizing your home, you'll be on your way to alleviating stress on moving day and enjoying a more relaxed way of living.
Contact JS Real Estate at any time for expert real estate services in Phoenix real estate, Scottsdale properties and golf course homes around Maricopa County.