Bathroom Renovation to Add Resale Value
Posted by Joseph Sisneros on Monday, January 31, 2022 at 11:19 AM
By Joseph Sisneros / January 31, 2022
Comment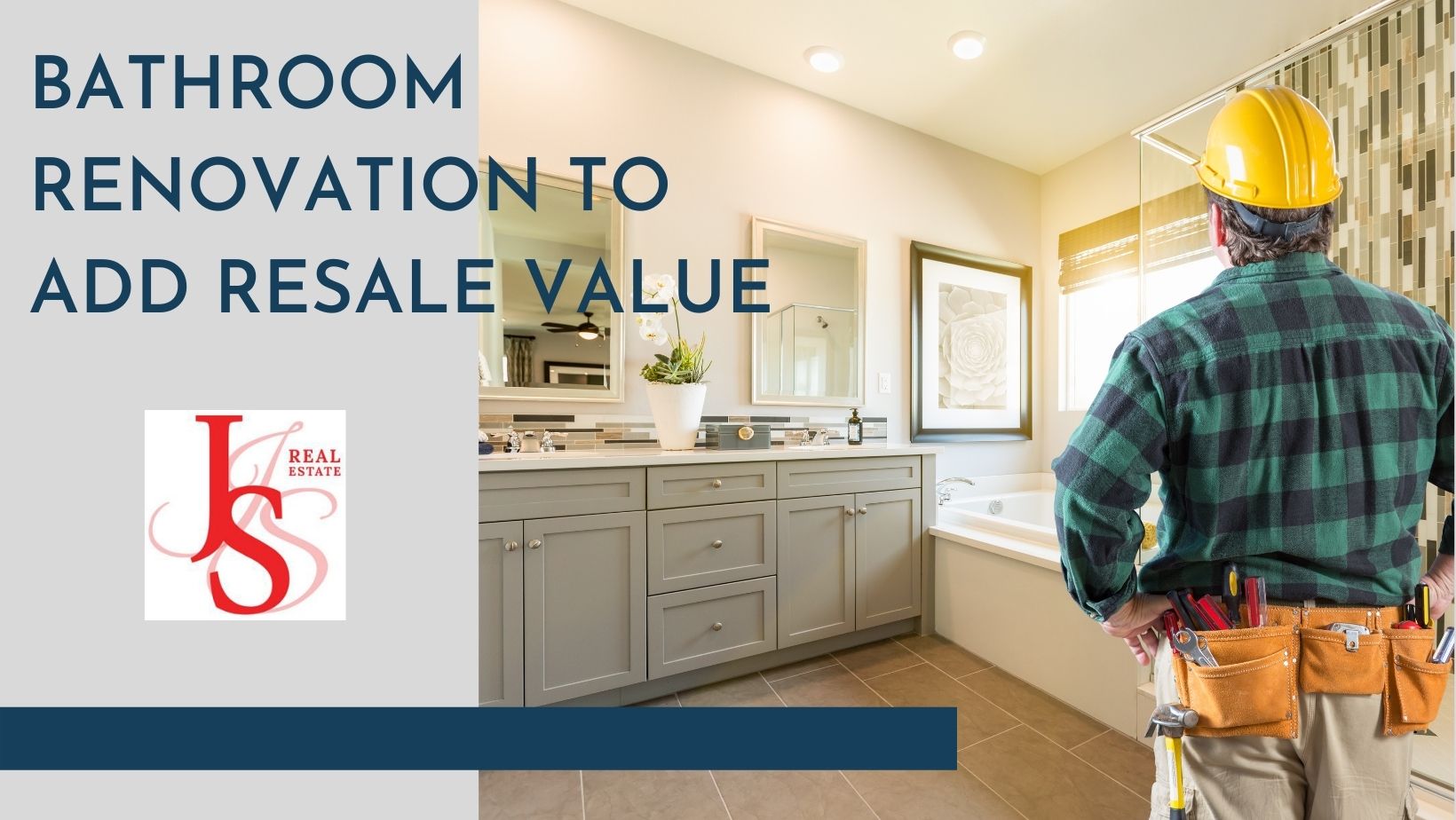 As you prepare to list your home for sale, a bathroom renovation is worth considering.
If any of the bathrooms in your home are in need of repair or are outdated, a renovation can add major resale value and attract better offers.
Keep reading for some bathroom renovations to add resale value to your home.
Why Renovate Your Bathroom?
According to some experts, the kitchen and bathrooms are the main factors buyers consider when touring a potential home. The kitchen and bathroom sell the house, in many cases.
A complete bathroom renovation will likely cost you at least $10,000, but you might be surprised how much it pays off when its time to sell. If you plan wisely and renovate in a way that will attract better offers and appeal to a wide range of buyers, your bathroom renovation will pay off.
Choose bathroom renovations to add resale value, not just to appeal to your personal aesthetic or lifestyle. Some of the best uses of your budget are renovations that incorporate:
Timeless design
"Wow" factor
Updated plumbing fixtures
New flooring
Timeless Design
As you plan out your bathroom renovation with resale value in mind, look at the existing bathroom and identify anything that is visually outdated. This might include:
hardware
lighting fixtures
flooring
toilets, sinks, and tubs that are any color other than white
wallpaper or paint colors
One of the best ways to add resale value to your home with a bathroom renovation is to update anything that makes the bathroom look old. Go for a timeless, neutral color palette and avoid major trends.
You can accessorize with trendy pieces when you stage the home, but keep the hardware and major features of the bathroom simple and timeless.
"Wow" Factor
A few "wow" factor items will make your home stand out from others as potential buyers view many similar properties. A few ways to incorporate this are:
soft close or lighted toilets
heated floors
upgraded shower heads
high-end tile flooring
You don't have to increase your budget to incorporate an attention-grabbing feature into your bathroom renovation design. For example, a heated floor mat in front of the sink may only cost you an additional $500 if you are already replacing the flooring, but will grab the attention of your buyers.
Updated Plumbing Fixtures
One of the fastest ways to give the impression of an outdated or poorly maintained home is outdated plumbing fixtures. In some bathroom renovations, updated plumbing fixtures is enough to give your bathroom a facelift without a major remodel.
If you aren't renovating the entire bathroom, make sure the plumbing fixtures you choose won't clash with any existing finishes. Chrome and brushed nickel are both safe choices for finishes, and can easily be matched to cabinet hardware to give a cohesive look.
New Flooring
New flooring is one of the best ways to update your bathrooms. Especially if you have an outdated flooring choice like carpet or linoleum, redoing the flooring as part of your bathroom renovation is essential.
When choosing flooring for you bathroom, keep a neutral color palette in mind. The most popular choice for bathroom flooring is porcelain or ceramic tile, which will be waterproof and durable.
Natural stone contributes a luxury vibe, but it is higher maintenance than tile and not totally waterproof.
Vinyl is the most budget-friendly option. It is waterproof and easy to install, and comes in a wide variety of styles. Keep in mind that vinyl flooring won't add as much value to your home, but it is an affordable way to update outdated flooring before listing your home.
For more information about preparing your home for sale in the Phoenix, Scottsdale, or Tempe real estate areas, contact us today! We are ready to help.