Buying a Home After 50 in Arizona
Posted by Joe Sisneros on Monday, April 18, 2022 at 3:22 PM
By Joe Sisneros / April 18, 2022
Comment
As you plan ahead for your retirement years, there are different factors to consider when choosing a home. While you are still active and healthy, buy a home that will serve you well later in life.
Keep reading for some things to keep in mind when buying a house after 50.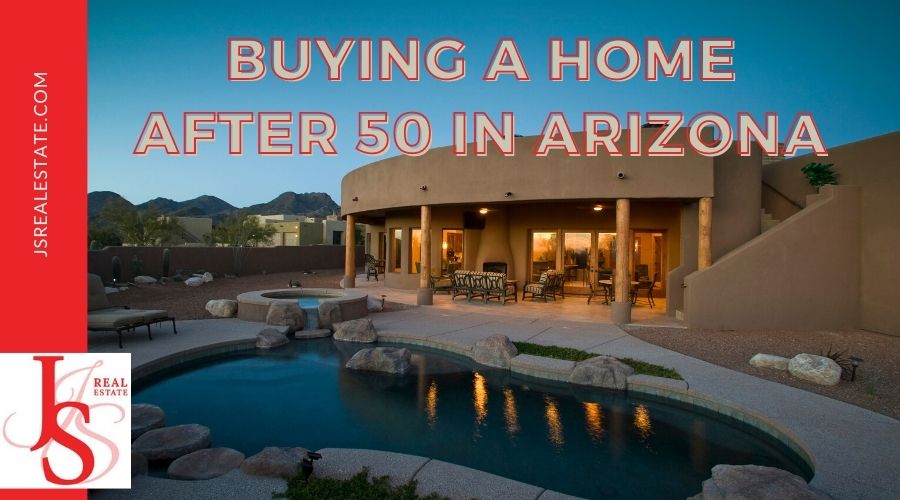 Size of the Home
Generally speaking, most people need less space in their 50s, 60s, and 70s than their household did in their 20s, 30s, and 40s. If your children have moved out, you likely don't need the same number of bedrooms you once did.
Your overall square footage needs are also likely to be less. Make sure that the homes you are considering have the space you need and will use, and not more than that. There's no reason to spend time and money on utility bills, cleaning, and decorating rooms that you won't use in your retirement years.
The same goes for lot size. If you don't have kids or large pets around, or plan to be hosting lots of outdoor parties, a large yard may represent more work without adding major value to your life.
There are always exceptions to this rule of thumb. For example, maybe you have lots of kids and grandkids in town and plan to host them on a regular basis. Or perhaps you want to have multiple guest rooms for out of town friends and family. In either case, consider how your square footage needs might change in the next decade to be sure you are buying a home that best fits your new retirement lifestyle.
Maintenance
Lower maintenance homes translate into a lower stress retirement. As you grow older, you may not want to or be able to keep up with a high maintenance home or yard, so it makes sense to plan ahead now. Many people choose a condo or townhome for their retirement years because the outdoor maintenance is minimal; in some cases, all outdoor maintenance will be covered by the HOA, which is a perfect fit for many retirees.
This also goes for the age and condition of the home. Think carefully before investing in a historic home or fixer upper in your 50s or 60s. Though it might work for you, be sure you are prepared for the investment that comes with buying a higher maintenance home, and don't overestimate your ability to keep up with it a decade from now.
Single Story
Single story homes are often a top choice for people shopping for homes in their 50s. Though stairs are not likely to be an issue for a few decades, buying a home that can be yours for the rest of your life means thinking ahead to your possible need for wheelchair accessibility or single story living.
An alternative to this might be buying a home that has at least one bedroom and full bathroom on the main story, allowing you to move into that bedroom when the time comes.
Related: 5 Security Tips to Protect Your Home and Family
Walkability
Many retirees are particularly excited about buying a home in a walkable neighborhood. You've spent decades working hard, and now is the time to retire and enjoy a slow stroll to a local coffee shop, or a leisurely mid morning bike ride.
More: What to know about the home inspection
Location
Think about your ideal retirement lifestyle and what neighborhoods will be best suited to it. If you plan to spend a lot of time golfing, buying a home in a golf community might be the right choice. Perhaps you have family in different states, so you'd like to have a convenient commute to the airport.
Additional: Most Popular Neighborhoods in Mesa
There is no one size fits all answer for the best location for retirement, but it is worth taking the time to consider which city and neighborhood will allow you to live the life you've been working toward.
Health Care Access
Many retirees will benefit from living near to high-quality healthcare facilities. If you know what your health concerns are likely to be, find some specialists in the area and make sure they will fit your needs. Phoenix is home to many excellent medical professionals and hospitals, one of many reasons this area is a top retirement choice.
To begin searching for a home in Arizona to enjoy after 50, contact our office any time. We have a team of experts ready to help you find your ideal property!
Contact JS Real Estate at any time for expert real estate services in Phoenix real estate, Scottsdale properties and golf course homes around Maricopa County.