How to Rent Your House for Passive Income
Posted by Joe Sisneros on Monday, May 16, 2022 at 4:22 PM
By Joe Sisneros / May 16, 2022
Comment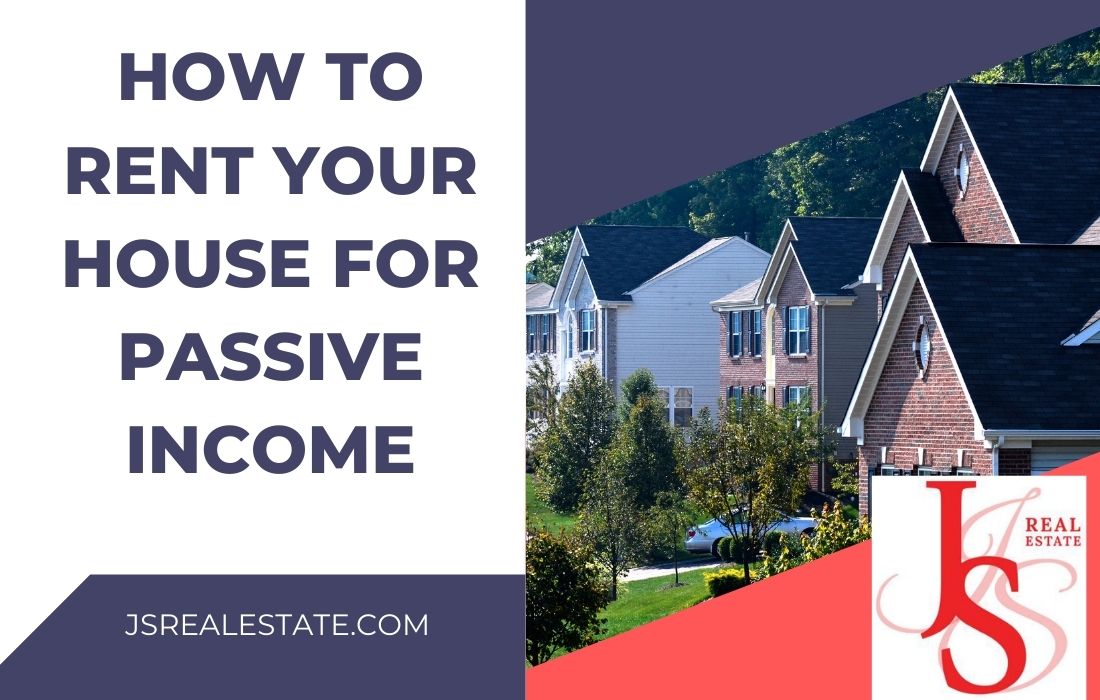 Real estate has long been one of the best ways to invest and grow your wealth. Investment properties can be an excellent strategy for passive income, but require the right knowledge and strategy to pay off.
Here are some things to keep in mind if you are preparing to rent your house.
Benefits of Renting Your House
Many people have successfully built multiple streams of passive income by slowly purchasing more homes and renting them out. This can be a stable and lucrative retirement strategy, or simply a way to build more financial stability and freedom.
By investing in a property, even if you mortgage it significantly, the value of the investment will increase over time while your expenses remain just about the same. For example, your $1800 mortgage will still be $1800 in ten years, when the rent for the property will likely have increased by hundreds of dollars each month. By renting the house, you are allowing the tenants to pay your mortgage while your asset grows. When the system works well, with a great tenant and healthy real estate market, this is a no-brainer investment strategy.
Can You Afford It?
First and foremost, make sure that you can afford to rent the house. Of course, you intend to make money from it, but there are cases in which your tenants might cause more damage than their deposit will cover or not pay rent on time. In some cases, some time may elapse between tenants in which you will be responsible for paying the mortgage on that property. Landlords are also responsible to keep the property in livable condition, repairing and replacing parts of the home in a timely manner.
Before renting your house, be sure that you are prepared with a sufficient emergency fund to bridge the gap should any of these issues arrive.
Finding Tenants
Once you have decided that becoming a landlord is the right fit for you and you have secured a property that is ready to rent, the next obvious step is finding tenants. Attracting high-quality, reliable tenants is key.
To market your home to the right tenants, begin advertising both online and with physical signs. Post a "for rent" sign on the property or in the neighborhood if it is allowed. Otherwise, list the home with high-quality photos and clear information on multiple websites. The type of listing you create will determine the type of tenants that inquire. Make sure your listing is free from typos and errors and features thorough information.
Don't forget to carefully screen tenants. Before signing a lease, ask for these from applicants:
Proof of employment and income
Credit score
Letter of reference from previous landlords
To save time, make your requirements clear on a pre-screening phone call.
Property Managers
Some landlords opt to hire a property manager to deal with day-to-day tasks. This may be the right choice for you and worth the expense depending on the details of your situation. Some good reasons to hire a property manager include:
You are still employed full time and don't have extra time to manage the property
You are renting out multiple properties
You dislike dealing with customer service issues like asking for payments or fielding complaints
You are concerned about addressing conflict with tenants
You are concerned about keeping everything organized
Property managers will require different payment depending on the area the home is in and the services they provide, but a general estimate is 50% of the first month's rent and then 10% of the rent moving forward. For many people, this cost is worth the time and stress saved.
To begin looking for the ideal property to rent, or for your next home so you can turn your existing house into an income property, contact us. We would love to help you build your passive income streams.