New Restaurants to Try in Scottsdale
Posted by Joseph Sisneros on Thursday, July 28, 2022 at 10:09 PM
By Joseph Sisneros / July 28, 2022
Comment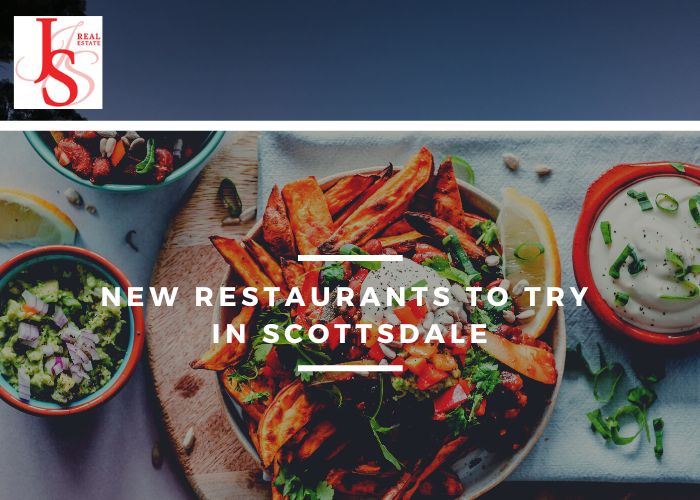 Scottsdale has had one of the best restaurant scenes in Arizona for a while, and it just keeps getting better. When you are looking for somewhere new to eat, whether somewhere quick and casual or something elevated for a special occasion, you will find just the place in Scottsdale.
We've put the spotlight on just a few of the excellent new Scottsdale restaurants for you to try.
Ms. Martha's Caribbean Kitchen
If you love Carribean food, you are in for a treat. Martha Laurencin, chef-owner at Ms. Martha's Caribbean Kitchen, has designed a classic menu with favorites like turmeric-tinted Jamaican patties, crispy deep fried wings bathed in Calypso sauce, oxtail stew, curried goat, and johnnycakes. On your way out, look through the market they have put together, with shelves of favorite Caribbean items that are hard to find anywhere else.
Pop Up Bar
Do you ever get a little bored going back to the same bar every time you want to go out for drinks? Somehow it's just easier than finding a new location, new parking, and all of that hassle. At Pop Up Bar, you can have the comfort of knowing exactly where you are going without ever getting bored. They will be Scottsdale's first permanent pop-up, located in Old Town Scottsdale.
Throughout the year, the bar will transform into a totally different space with a new theme and a fresh vibe.
Belle's Nashville Kitchen
Belle's Nashville Kitchen is a locally owned and operated honky tonk and restaurant, located in Old Town Scottsdale. They won the "Best Sandwich Award" in 2021 and offer the perfect setting for a fun night out dancing. The house mixologist comes up with a new twist on infused whiskey and bourbon cocktails each month, and they offer a reverse happy hour, starting at 10:00 PM.
Reserve
Looking for somewhere to celebrate a special occasion? Reserve is one of Scottsdale's best fine dining restaurants, with 12 to 15 course menus that will blow you away. Each night, the meal consists of at least 12 courses of a chef's tasting menu, served in an intimate, outdoor setting.
Guests enjoy food and wine from around the world, expertly prepared and paired for the best experience. Reservations are required and the dress code is enforced, so remember to plan ahead for a memorable evening at Reserve.
Press Coffee
While not technically a restaurant, Press Coffee is still worth mentioning. The specialty coffee roaster is opening a third Scottsdale location, where guests enjoy the ethically sourced coffee beans prepared to perfection by hand. Don't be surprised if you can't turn back to your coffee pot at home after trying their impressive lattes.
Hush Public House
When you are in the mood for amazing, gourmet food, but would prefer a lively, casual setting, we have just the place for you. Hush Public House offers just that. The trendy restaurant offers food that is of the caliber you would expect from a fine dining restaurant, with a menu featuring items like Crispy Skin Faroe Island Salmon with Butter Bean Succotash or Duck Fried Rice.
The setting is lively and fun, welcoming anyone who is ready to enjoy a delightfully flavorful meal.
Wondering if Scottsdale might be the right next hometown for you? Delicious places to eat is just one of the dozens of reasons people love calling Scottsdale home. Let us know how we can help you find your home in Scottsdale by contacting us anytime.