Reaping The Benefits Of A Peaceful Backyard Oasis
Posted by Joe Sisneros on Monday, June 27, 2022 at 7:26 AM
By Joe Sisneros / June 27, 2022
Comment
Does the stress of the day have you longing for an outdoor escape? Instead of obsessing over your next vacation, consider unwinding in the peace and security of your backyard. Having a serene open-air space mere steps away can provide sunshine and fresh air for the whole family.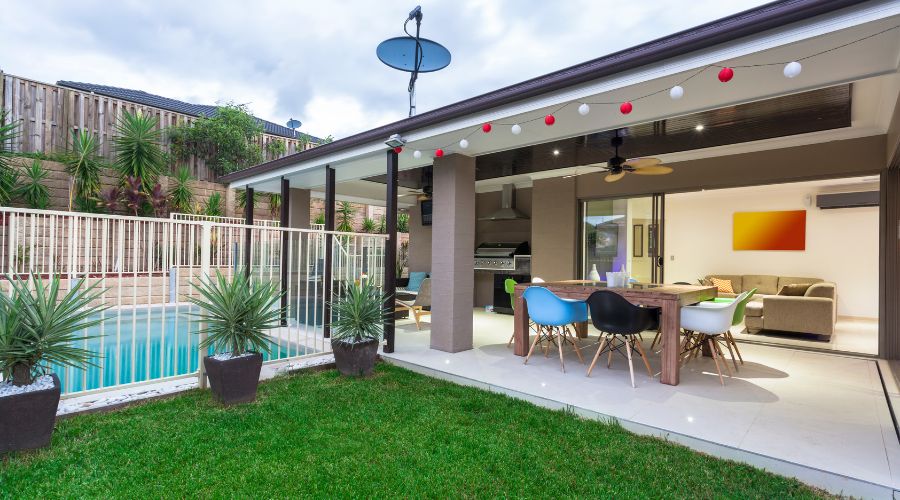 Studies have shown people who spend time in nature are less likely[SS1] to suffer from depression or anxiety. Even if you happen to be short on room, however, it's more than possible to transform a deck, patio or courtyard into a beautiful place of refuge. Here are some words of advice to create a stress-reducing garden getaway.
The first recommendation is to declutter. While starting with a totally blank canvas isn't necessary, bringing a haven to life takes a tidy work area and some planning. Begin by pruning any overgrown trees and hedges, donating unused play equipment, and clearing away any waste.
How else can the space be made your own? Simply decorate it with pieces that speak to you. Whether you prefer unique planters and bird baths or colorful artwork and décor, the space ought to reflect your personality while coinciding with the beauty of nature. Hanging string lights and other outdoor lighting is another great way to set the mood. However, be careful not to overdo it on the décor, as it could upset the flow and make the yard look smaller.
Aside from adding a water feature or sculpture as the focal point, try planting favorite flowers, natural foliage and other plant life. Greenery can help boost moods and doesn't need to be big to make a major impression. For instance, container gardens are a simple option for small spaces, and they are inexpensive and easy to maintain.
You can also invest in landscaping. Hiring a professional service to survey property lines, design your oasis and install a perimeter could produce a result far exceeding your expectations. From landscaped hedges, shrubbery or privacy fencing, the possibilities of transforming your outdoor living area are limitless.
For more ways to create the backyard escape of your dreams, please see the accompanying resource.
---
Graphic created by Apex Land Surveying and Mapping LLC.
For more information on Scottsdale homes, Phoenix real estate and all Maricopa county property, contact JS Real Estate today.