Relocating to Fountain Hills
Posted by Joe Sisneros on Friday, July 15, 2022 at 3:57 PM
By Joe Sisneros / July 15, 2022
Comment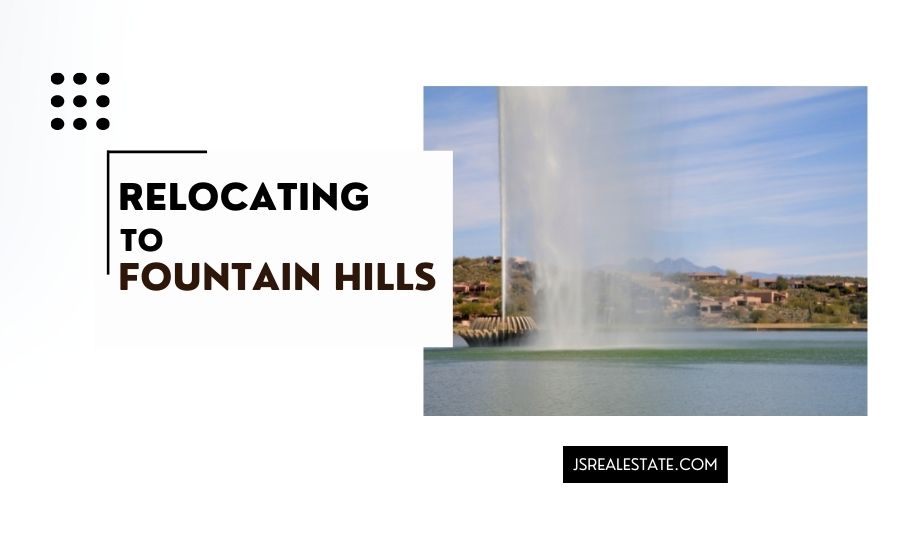 Searching for a new home town can be daunting, with so many factors to consider. The affordabilty of real estate, safety, school districts, amenities, things to do, and local economy in an area all play a part in deciding if relocation is right for you.
Fountain Hills is a community of about 25,000 people that has seen steady, significant growth for the past 30 years. It has also ranked among the safest communities in the nation. Keep reading to find out why people love living in Fountain Hills.
Fountain Hills Real Estate
Real estate in Fountain Hills includes something for everyone, with condos, townhomes, single family homes, multi-family homes, 55+ communities, luxury gated communities, new construction developments, and buildable lots available. Whatever your lifestyle, budget, and houshold size, we can find your ideal property in Fountain Hills.
The oldest homes in Fountain Hills are around 30 years old, meaning whatever you buy is likely to be in good condition. Starter homes in Fountain Hills can be listed as low as $300,000, while large, luxury estates are also available for those ready to purchase their dream home.
A few of the most desirable neighborhoods in Fountain Hills are:
Things to Do in Fountain Hills
Fountain Hills is named for the impressive fountain located in the heart of the city. The fountain was once the tallest in the world, shooting 560 feet into the air. Every hour at the top of the hour, the fountain sprays for 15 minutes. Visit Fountain Park to enjoy a refreshing and picturesque place for a picnic or walk.
Living relatively close to the Mexican border means access to delicious Latin flavors at many restaurants in Fountain Hills. Señor Taco is a local favorite, serving tacos, tortas, quesadillas, tostadas, as well as massive and flavorful burritos.
The Fountain Hills Desert Botanical Garden is a must see, showcasing the beauty of desert plant life. Originally opened in 1975 as a wildlife preserve, the garden features 8 miles of walking trails among native desert plantlife. As you stroll through the desert landscape, expect some fun wildlife sightings!
Schools in Fountain Hills
Fountain Hills has its own school district: Fountain Hills Unified School District. All schools in the district consistently receive excellent scores, making this one of the best places in Arizona to raise a family.
Many families relocate to Fountain Hills specifically to access excellent schools, whether opting for the public or pirvate education options in town.
Fountain Hills Climate
One of the biggest perks of living in Fountain Hills is the weather, with a climate that provides mild winters. If you enjoy hot summers with 3 digit temperatures, Fountain Hills will be perfect for you.
Residents of Fountain Hills enjoy hot, dry summers with highs around 106 degrees, perfect for enjoying a backyard pool or any of the numerous local splash pads. In the winter, most days range between the mid 40s and mid 60s, warm enough to get in a round of golf even on the coldest day of the year.
Fountain Hills Local Economy
Due to the steady growth of the area, Fountain Hills has a thriving local economy, including an excellent job market with an average salary that is 30% higher than the national average. The top employers in Fountain Hills include:
Fountain Hills Medical Center
American Express
Southwest Airlines
Intel
U.S. Air Force
Retirees also enjoy Fountain Hills, with a healthy local economy that keeps healthcare current and amenities abundant.
To find out more about relocating to Fountain Hills, contact us any time. We are here to help!