Where Should We Live In Scottsdale
Posted by Joe Sisneros on Monday, October 11, 2021 at 8:52 AM
By Joe Sisneros / October 11, 2021
Comment
Scottsdale, Arizona has seen significant growth in recent years and offers a variety of neighborhoods and communities, each with its own unique appeal. Trying to choose the right part of the city in which to live means considering your budget, lifestyle, and family dynamic. Whether you're a young family, retired couple, single professional, or a budding artist, Scottsdale likely has a community that will feel like home.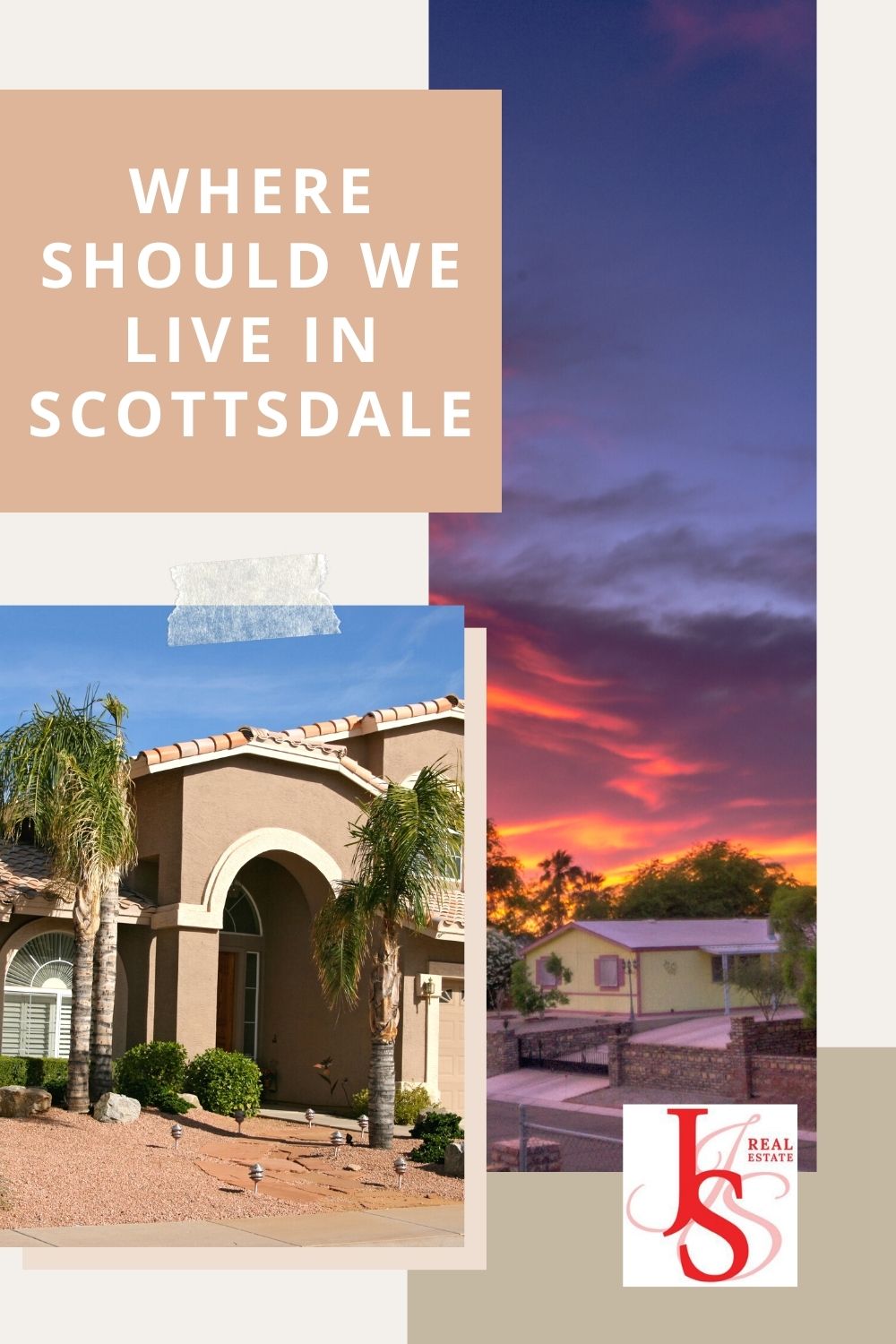 In the heart of Scottsdale are downtown apartments and condos, as well as some detached single family homes. As with most downtown areas, the appeal of living in the city, with walkability to dining, shopping, and possibly even your workplace, is undeniable. The median home price in this area is $500,000. Many young professionals love downtown Scottsdale for its nightlife and up-and-coming businesses.
For those who prefer a more suburban community, Gainey Ranch offers a planned community with nearly 20 gated neighborhoods. The median house price in this area is $666,000. Highly rated schools, private golf courses, paved walking paths, low crime rates, and cleanliness are all a part of the appeal of this upscale community.
Some Scottsdale residents crave the peace and quiet of a rural setting, but still want a reasonable commute to shopping and the amenities of the city. Paradise Valley is just a ten-minute drive from downtown Scottsdale but feels like living in a rural desert community--with a touch of luxury. The median home price in Paradise Valley is $2,000,000, which comes as no surprise when you learn that it's nicknamed The Beverly Hills of the Southwest. In Paradise Valley, you'll find high-end resorts and luxury homes with gorgeous desert views.
Another popular suburban Scottsdale community is McCormick Ranch, where the median home price is $499,000. It is a comfortable, upscale community with highly rated schools, new healthcare facilities, and all the shopping and amenities someone would expect from a planned community.
South Scottsdale
One of the most affordable communities in the area is South Scottsdale, where the median home price is just $260,000. South Scottsdale is known for its fun, atrisitic, quirky feel, while remaining safe and family-friendly. Many young families are drawn to South Scottsdale because of its affordability and artistic appeal, like the weekly art walk and plentiful art galleries. There are also a many job opportunities in South Scottsdale, making it appealing to young adults and young families looking to establish themselves.
Contact Your Scottsdale Realtor®