Why People Love Living in Scottsdale
Posted by Joseph Sisneros on Monday, September 12, 2022 at 9:58 AM
By Joseph Sisneros / September 12, 2022
Comment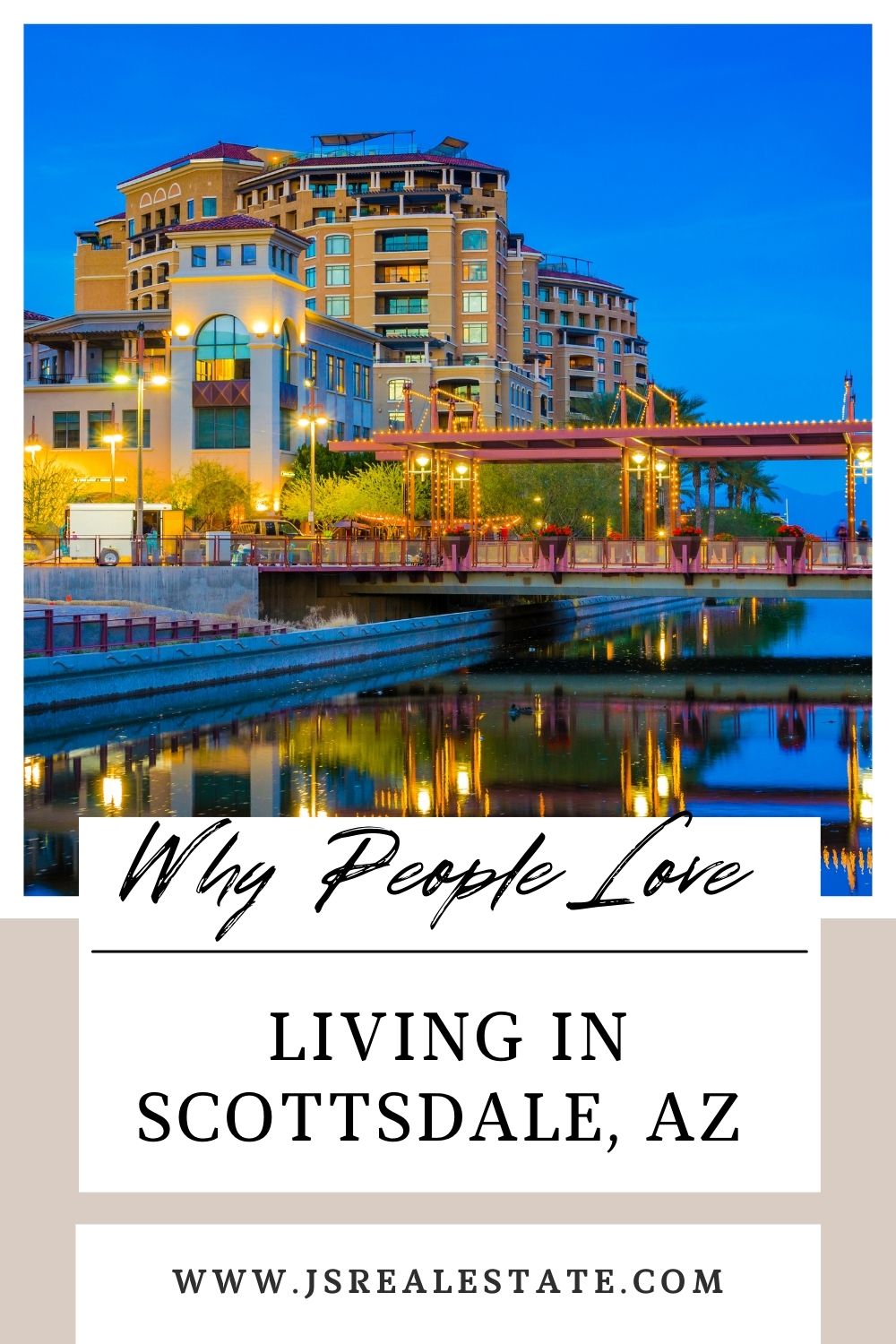 Scottsdale is one of the best places to live in Arizona, whether you are a single professional, a young family, or active retirees. In recent years, there has been increasing buzz about Scottsdale and the surrounding areas. If you have never been to Scottsdale, you might not know why. There are many reasons people love living here, but we have highlighted just a few to help you understand what all the buzz is about.
The Weather
One of the major reasons people move to Scottsdale, or Arizona in general, is the weather. Residents of Scottsdale enjoy year round warmth and sunshine, allowing them to enjoy outdoor recreation and other hobbies all year long. Golfing, hiking, gardening, and biking are just some of the activities you can enjoy 12 months out of the year as a Scottsdale resident, a claim most cities in America cannot make.
The Festivals
Scottsdale hosts many festivals throughout the year, adding a vibrant and unique element of entertainment to the city. Some of the annual festivals include:
Scottsdale Arts Festival
Scottsdale Culinary Festival
Scottsdale International Film Festival
Arizona Taco Festival
Salt River Fields Balloon Spectacular
Scottsdale Fall Festival
All year long, residents enjoy a wide variety of entertainment, with a festival or club to suit every interest. Scottsdale represents the best of both worlds, with a tight knit community and the excitement of a major city.
The Food
When you think of American cities with amazing food scenes, Scottsdale may not be one of the first to come to mind, but it should! Scottsdale is home to a long, and ever-growing, list of restaurants. Family friend eateries, lively themed restaurants, and award winning fine dining are all present in the Scottsdale culinary scene.
Some of our favorites include:
Arcadia Farms Cafe, a boutique restaurant in downtown Scottsdale that is the perfect place to enjoy brunch, dining inside or on the beautiful patio.
The Greene House, where guests can dine al fresco and enjoy California-inspired dishes like roasted sea bass and spinach pappardelle.
The Montauk, located in Old Town and known for one of of the best happy hours in the city. The menu features an eclectic mix of American and New England fare, with favorite dishes like brussel sprout tacos, warm lobster rolls, and honey jalapeño chicken sandwiches. Don't forget to stop by for brunch or enjoy a delicious wine pairing.
The Schools
Scottsdale is home to some of the consistently highest performing high schools in the nation. Scottsdale Unified School District is known for some of the highest test scores in the state, as well as rigorous curriculum and high-achieving athletics programs. There are also an abundance of private schools in the area, including schools of various sizes and curriculum styles. Whatever your students' strengths, preferences, and needs, you will have access to a high quality school for them in Scottsdale.
The Job Market
In recent years, Scottsdale has ranked at or near the top of lists of cities with the best job markets, especially in the aviation, tourism, and health care industries. Many people find that relocating to Scottsdale is made possible by applying for a job, with salaries that are well above the national average and many career paths available in the area. Scottsdale is often thought of as the perfect place for retirees or affluent families, which are both true, but it is also an excellent place to begin a career or establish a family.
To find out more about moving to Scottsdale, contact our office at any time. We would love to be a part of the team that welcomes you home in Arizona.