When it's Time to Sell - You Need the Best
~ Maricopa County's Best Listing Agents - RE/MAX Elite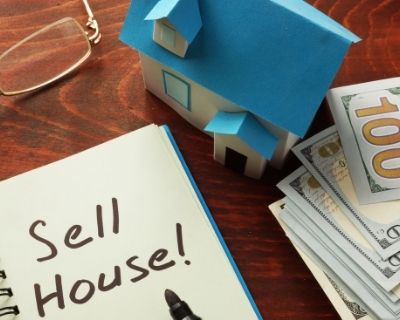 You've decided to sell. Congratulations! It's a great market, but you also don't want to overvalue your home or leave money on the table. This is not the time to help out your brother's wife's sister's cousin just because she needs some help getting started in the real estate business. This is hundreds of thousands of dollars and it's YOUR money.
Just as you wouldn't put thousands of dollars into the hands of an amateur finance advisor, you shouldn't trust the sale of your home to a novice agent.
This is the time to enlist the help of not only an expert in real estate but an expert in the area. Micro-markets change from neighborhood to neighborhood and understanding these markets is what JS Real Estate does best. We pay close attention to the changing tides of markets and values and know-how to list, when to list, and at what price point.
RE/MAX Elite offers 20+ years of real estate and management experience and leads a team of agents trained to help sellers get the highest value for their home with a stress-free transaction.
No one wants to be on the market any longer than they have to be. Living in a staged home can be tedious at best. We set the stage for a powerful market launch getting the right buyers in the door and the right offers on the table in a timely manner.
RE/MAX Elite Offers Sellers:
Unparallelled Market Knowlesge
Expert Value Analysis
Detailed Pricing Strategies
Comprehensive Marketing and Messaging.
The RE/MAX Elite Team Assist Sellers for a Stress-Free Transaction:
With Home Preparation
Marketing Strategies
Pricing
Contract Negotiation
Home Preparation
We can price, evaluate, help stage, offer tips and negotiate but you're the one that actually has to live in the home while it's on the market, unless it's a vacant home. We offer tips and suggestions to appeal to today's buyers. Because we work with both buyers and sellers, we know what buyers want and what's currently selling. One of the biggest pieces of advice we can offer is TRUST YOUR AGENT. We want your home sold just as quickly as you do and by following just a few careful tips and tricks, we can get your home staged, photographed and sold for as fast as the market can bear.
Marketing
Marketing is the key to getting your home in front of as many eligible buyers as possible. We have connections to hundreds of buyer's agents across Maricopa County and the valley and may have a buyer ready for your home. But if not, we utilize all available technology and tools, SEO, online, print, and in-person marketing. We don't just know the market - we drive it! Having a team of real estate professionals deeply embedded in your market gives you the edge you need to get top dollar for your home or property. We go beyond simple comparable sales to deliver insights on data and identify unexpected avenues for potential sales.
How's the Market in Your Neck of the Woods?
Pricing
Anyone can price a home. Getting it sold for the highest market value and sometimes beyond takes skill. This means evaluating the market, the neighborhood, current listings, previous listings and coming soon properties to set the initial price as competitive as possible offering you above and beyond what you expected. Each home is unique and must be evaluated on a case-by-case basis. There is no home like yours and we make sure to listen to your needs, your goals, your expectations and your end results to deliver as close to perfection as possible.
Negotiation
Every deal is different because every buyer, seller, agent, lender, and advisor is different. This is the experience that can't be taught in a real estate class. Our agents have years of collective experience to handle any transaction, finding solutions, offering a win-win for all involved and communicating your needs and concerns, carefully listening to how you want the deal to go. Clarity is Kindness and our communication skills offer our clients second-to-none service.
"Joe helped us sell our existing home and buy a new home. Joe was a calming influence that helped the process by both negotiating a big discount on a custom home that we bought and facilitating the sale of our existing home. He has vast experience and would highly recommend him." T. Rizo
Why Use RE/MAX Elite?
Timely Communication
The Solutions You Need
Highest Value
Timely Results
RE/MAX Elite meets our clients' goals with comprehensive market planning, execution, and timely communication with our clients, vendors, and Realtors®. Ready to get started? Let's get the ball rolling today!
Get Started Here With No Pressure or Obligation